Fright-Fall 2022
Monthly art challenges are not for the faint of heart, particularly when you have a day job and some client work. I haven't done one of these October challenges in a few years, but this time I completed RetroSupply Co's Fright-Fall. 
In 31 days, I drew 31 pieces based on spooky word prompts. 
It's a monthly challenge. The end products are not supposed to be perfect; there's no time for that. What you do get in return is a month of solid practice and exploration. To keep myself from having to make too many daily choices, I kept to a consistent color palette and ended up with a cohesive collection I enjoy. 
The next few images are six of my favorites from the month, starting with a cyclops tennis player with his lone eye on the ball. I worked in college tennis communications, and I still love the sport. (1970s and 1980s tennis just oozes character.)
Cats! 
Black cats are a fixture of Halloween. More than that, I think natural feline curiosity makes them great for spooky art prompts. The prompts for the art below: eyeball, hocus pocus, puzzle box, curse, demon and fortune teller.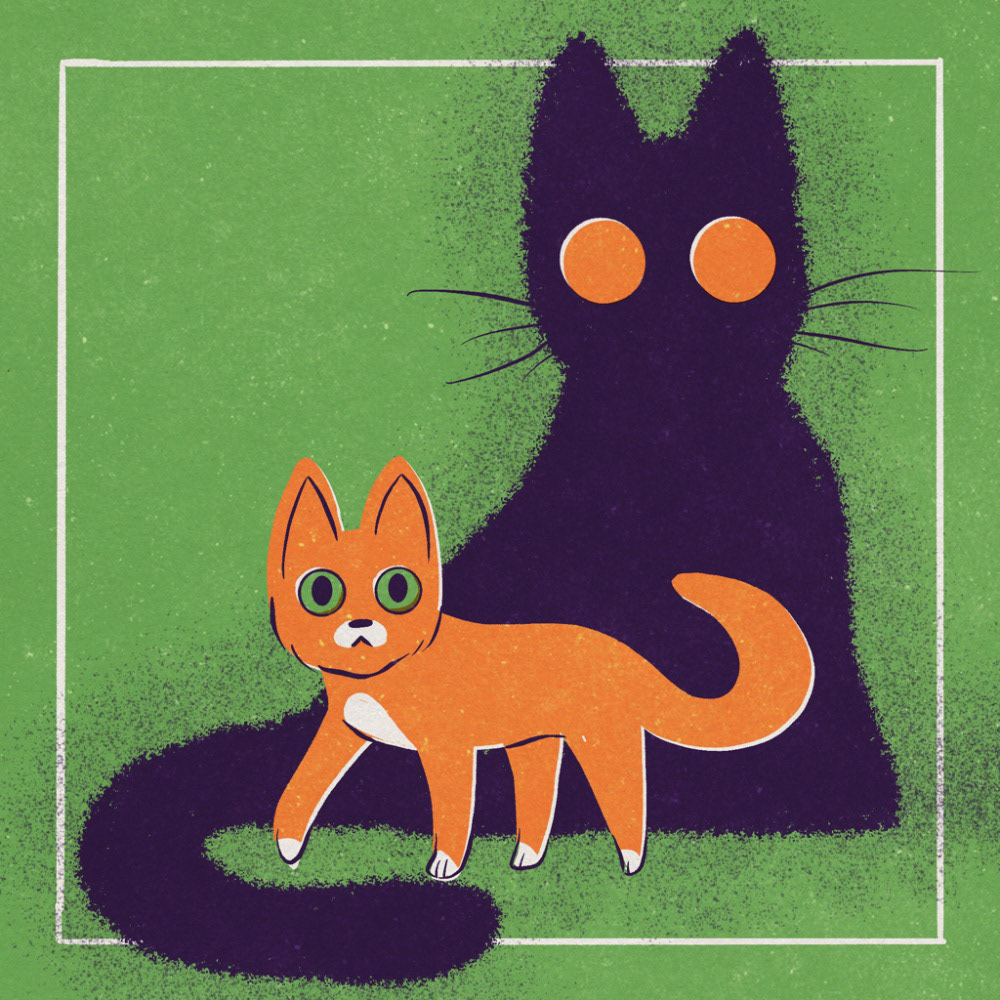 Mr. Ghost
This friendly often faceless ghost showed up five times during the month. He was my go-to for words like urn, poltergeist, and tombstone. 
As for the rest, it's a mix of the bizarre (a reanimated goldfish emerging from his toilet grave) and licensed characters like Kool-Aid Man. Oh yeah!